Welcome to an Istrian gourmet experience, an exceptional business lunch, private celebration or small wedding. Here, the traditional Istrian ingredients emerge from old drawers in renewed roles. They are crowned on new dishes, accompanied by premium bio-dynamic wines.
OPENING HOURS of Majda Restaurant:
Upon request for small groups of 15 persons, for reservations call our direct number +386 31 000 350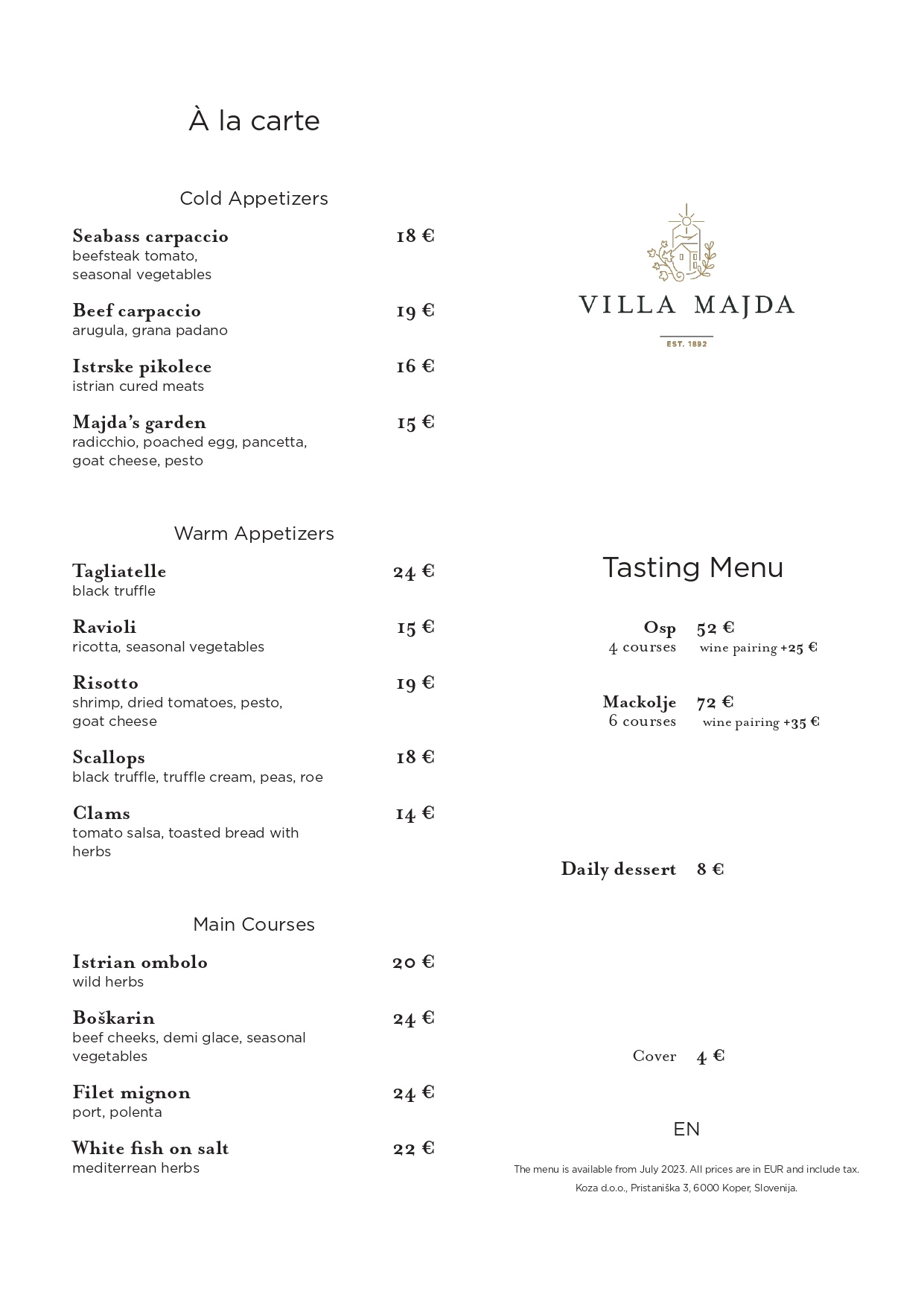 Reservations can be made via e-mail: info@majda.si or calling 00386 31 000 350.
The number of tables is limited, you are therefore advised to make a reservation.