Welcome to an Istrian gourmet experience, an exceptional lunch or dinner. We have started a delicious new story – a culinary tale from our grannies. Traditional Istrian ingredients will emerge from old drawers in renewed roles. They will be crowned on new dishes, accompanied by premium bio-dynamic wines. Between vineyards and olive groves, the Adriatic Sea and the Karst ridge – in the enchanted village of Osp. Slowly with pleasure. Choose your dish from the à la carte menu or indulge yourself with the tasting menu putting your palate in the hands of our chefs and their captivating selections.
The Restaurant Villa Majda is open for you:
Monday: Closed / Tuesday: Closed / Wednesday: 17.00 - 21.00 / Thursday: 17.00 - 21.00 / Friday: 17.00 - 21.00 / Saturday: 12.00 - 21.00 / Sunday: 12.00 - 16.00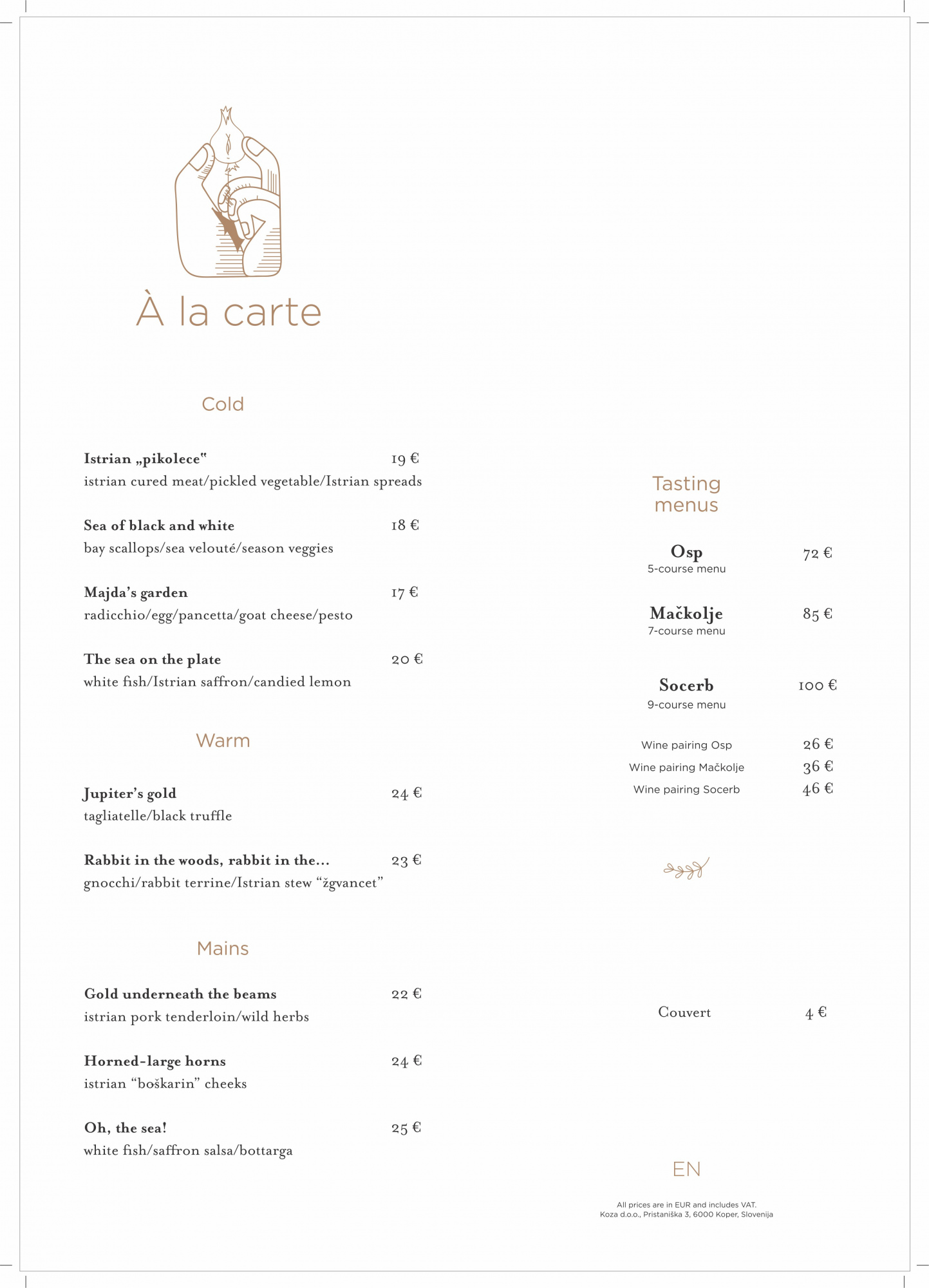 Reservations can be made via e-mail: info@majda.si or calling 00386 31 000 350.
The last order can be made one hour prior to closing time.
The number of tables is limited, you are therefore advised to make a reservation.
P.S. Stay at the lovely Villa Majda a bit longer. After a delicious lunch or dinner, you can take a rest in one of the breathtaking rooms and in the morning, enjoy a tempting self-service breakfast with local and home-made delicacies, prepared by our sublime chef, which you can have till 11 am.